Hello my friends,

As the sun dawns on another dreary day here in the happiest place on Earth. That was a lie, It's not extremely dreary today, the sun didn't just dawn, and the happiest place on earth is in La Molina, not El Agustino.
The hill we climb everyday
So, the big news is that I received my package! Finally!
I've already eaten almost all of the Jelly Beans! The Sweetart Jelly Beans are officially my new favorite thing ever.
Soooo... Let's give a quick run-through of a few things that have been happening in my life recently.
We've just come out of the Easter week, or La Semana Santa (the holy week), so things are starting to go well again. The people aren't drinking as much, so it's started to smell better too.
On Monday, it was P-day and what we were supposed to have done was watch a Disney movie with the zone, but our zone leaders got to the stake center at like 5:30, so we didn't have time to watch it. It ended up that we just played futbol instead.
After that, we went and had an interesting family home evening with the Bishop of the Agustino Ward. We talked about the Book of Mormon, and everyone made fun of the gringo. It was pretty alright. The bishop's son actually has a guitar, keyboard, and drum set, and I wanted to jam out, but we didn't have time. I only cried for five minutes.
Tuesday was terrible. We only had one lesson, and we spent the day walking around our area looking for members to teach, old investigators, or really anything that moved. It was one of the longest days that I've ever had.
We were supposed to have our ward council on Tuesday too, but our bishop didn't show up until almost an hour later than when we were supposed to have the meeting. When he got there, we had to leave, because we had to be in our room at nine. Luckily, we had the meeting on Sunday, so it's okay... I guess...
Wednesday was awesome and made up for Tuesday, because we had four lessons. It's interesting how fast the days pass when you're actually doing stuff.
So, just about every night, we've been playing the card games that I have, namely Uno, Phase 10, and a few others using Face cards. But on Wednesday, I saw that in our room, the other elders had Risk. RISK. I had been here for two weeks, and they hadn't even said anything about it. So, I played Risk like a boss. Twice. I may or may not have won.
On Thursday we had divisions, and I went with my district leader to visit a few people in my area. He told me that this next transfer he thinks that I'm going to train AND be the new district leader. I don't think so, but we'll see in four more weeks.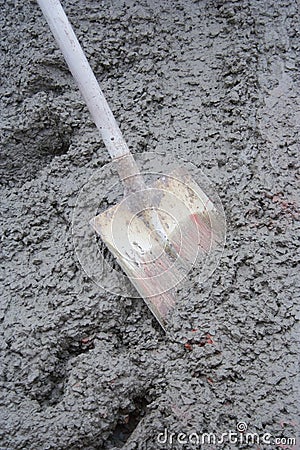 On Saturday, we went and did a service project for a member in El Agustino. Guess what we did! We mixed concrete! Using shovels and brawn! It sucked! However, the member's house looks a lot better now, so it was worth it. However, it took soooo much time, so we missed a few appointments. Freaking concrete...
And Domingo, I was so tired from all of the work that I'd done that week, that I slept like a log last night.
So, yeah, that was my week.
I've seen something interesting. Now that I know two languages, I've noticed that I've had an easier time understanding other languages too. I've seen that German is super close to English, Portuguese and French are super close to Spanish, and I can almost understand all of them. The gift of tongues is awesome, right?
Well, I have to go now, But I wish you all the best of luck in all of your endeavors.
OH! And tell Nate Hopkins that I'm super excited that his papers are almost in! That's awesome! And, congratulations to Kelsie! That is great news too!
Well, Good day, Good luck, Goodbye.
-Elder Dañel Jacob Smitho